SelectaDNA has been tested to BSI PAS 820:2012 and achieved the highest grade - Grade A external. So what does this mean for you?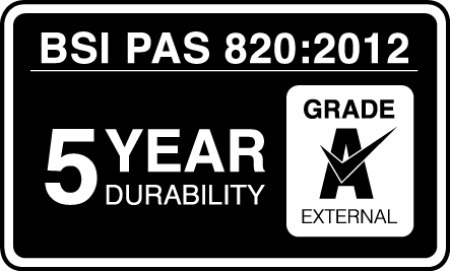 Essentially it means that you can use your SelectaDNA product in full confidence that the forensic code in the solution has the durability to protect your property long-term. We realise that our products are used in a range of environments and will often be exposed to the elements - they therefore need to be tough enough to survive these elements without having to be constantly reapplied. This is not only a matter of convenience for the customer but also crucial when it comes to police collecting evidence.
The PAS (Publicly Available Specification) 820:2012 was developed by the security industry and BSI (British Standards Institution) as a way of helping purchasers assess the length of time a forensic code continues to be identifiable when exposed to weathering; specifically a combination of UV light and water to simulate prolonged exposure to the sun and rain.
After extensive testing by a certified laboratory, SelectaDNA was awarded the highest grade - grade A external - meaning that the unique DNA codes in our solutions can survive outdoors for at least 5 years. This is the gold standard in the industry and proves that our products are as robust as they come.
If you would like more information on PAS 820 and what it means for you, please click here. If you would like to find out more about the very highest standards that SelectaDNA holds itself to, please click here.